Pyrotechnic Battle Scene Simulator Systems
by PR Tactical Corporation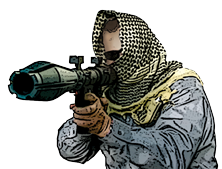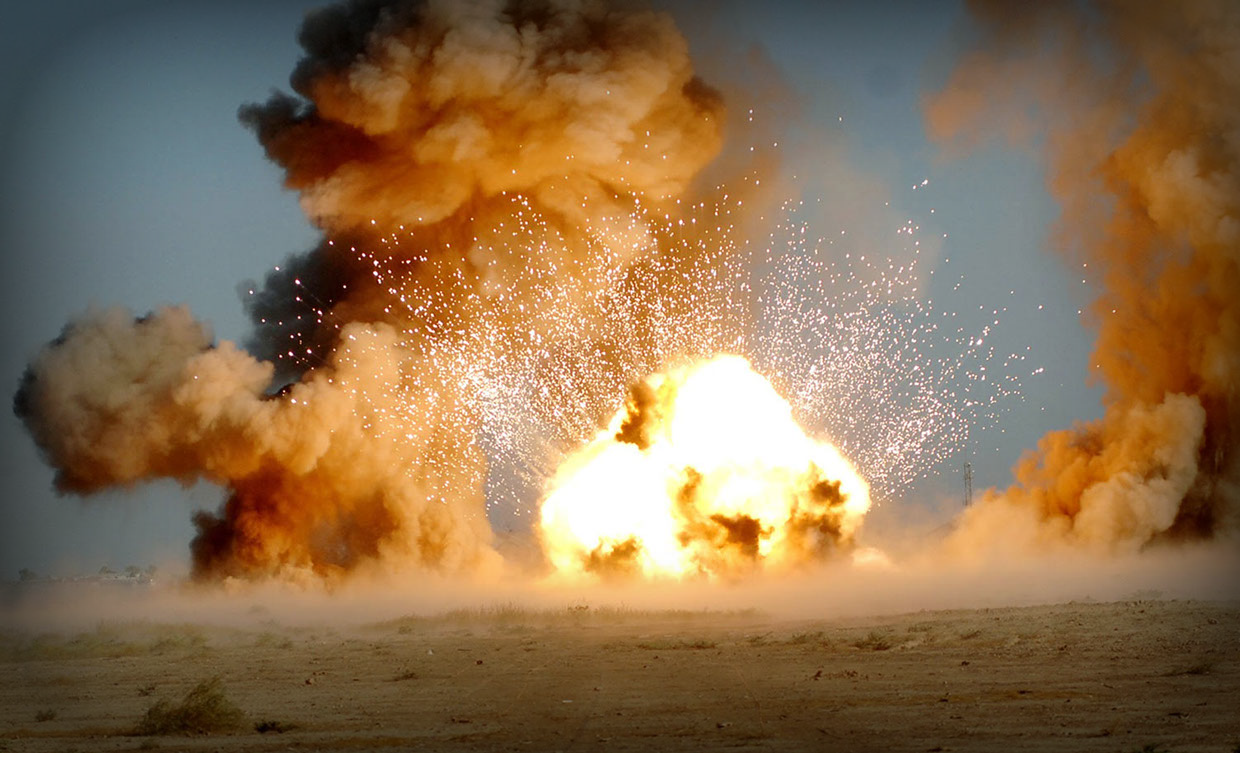 12-Shot Receiver
Remote Detonator Kit, 4-Unit
Deluxe Wireless Detonator Kit
Military Spec Detonator Box
Fuse Wire Coils
Supporting Our
Military and
Law Enforcement
Professionals

Model Number: PR-Pyro
TM
12-Shot RCVR
• 12 separate firing circuits
• Encrypted reception on 418 MHz
• Can receive firing signal on six channels from any
PR-PyroTM 12-Shot Transmitter (not included)
• 18 volt, 3 amp operation
• Battery strength and circuit continuity indicators
• Separate power-on and arming switches
• Built into weatherproof box

Indicator Lights
1. Power On: Flashing green light. Number of flashes in sequence indicates battery strength,
4 flashes = strongest battery, 1 = low battery strength.
2. Arm Test: Flashing red light indicates Power on and Armed.
3. Circuit Test/No Munitions Wired: 12 red lights on.
4. Circuit Test/Munitions Wired: #7 red light out indicates munition wired with good connection on #7.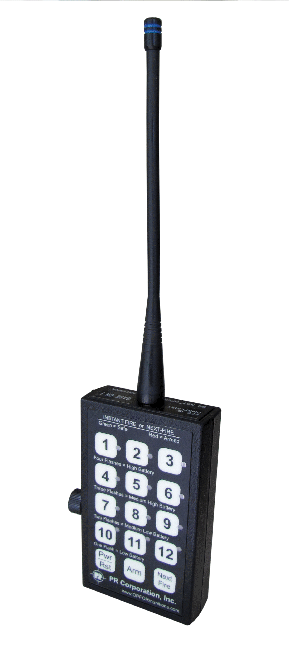 PR-PyroTM 12-Shot Receiver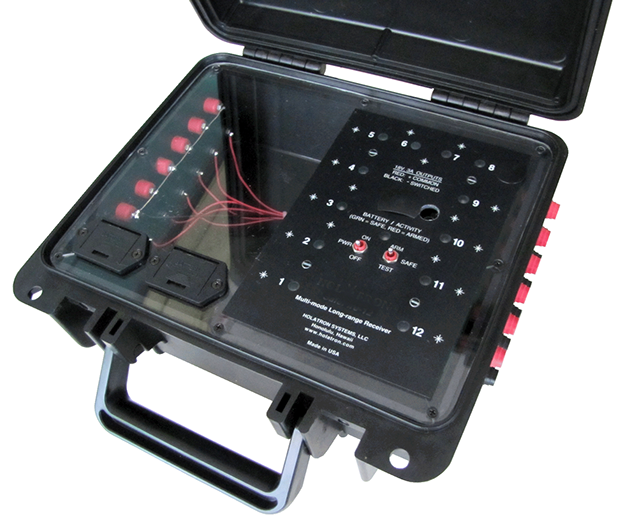 Place Order / Request Info
PR-Pyro
12-Shot Transmitter
(sold separately)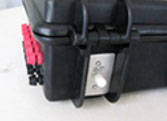 Our munitions and equipment create the sights, sounds, smells, and concussive effects soldiers will encounter in real combat scenarios.
PR Tactical Corporation munitions and equipment are purpose-designed for military and law enforcement training. Realism in training
helps stress-inoculate war fighters. We work closely with military and police training professionals to develop safe, realistic battle field
special effects (BFX). Our pyrotechnic simulators are DOT hazard class 1.4G, "Articles, Pyrotechnic" and legally shippable via ground or
air. Details and EX numbers are available upon request. We sell to the US Military; Federal, State, and local public safety agencies, and
certain government training contractors in support of military operations, Foreign Military and Law Enforcement organizations approved
by the US State Department and/or the US Department of Commerce.
PR-PyroTM Remote Detonator Kit, 4-Unit
Model Number: PR-Pyro
TM
Remote Kit (4)
Each Kit contains 1 Transmitter and 4 Receivers.
• 1/2 mile line of sight range from transmitter to receivers.
• Transmitter programmable for six channels.
• Receivers can be set to 12 channels.
• Receivers in weatherproof Pelican boxes.
• Encrypted signal transmission and reception on 418 MHz.
• Separate Power-On & Arming switches on receivers & transmitter.
• Battery strength indicators on transmitter and receiver.
• Circuit continuity check on receivers.
• Power source: 9-volt battery.
• 2 circuits per receiver, independently fired for a maximum
of 8 separate firing events.
• Each circuit capable of firing multiple electric matches.
• Expandable: Order additional units individually.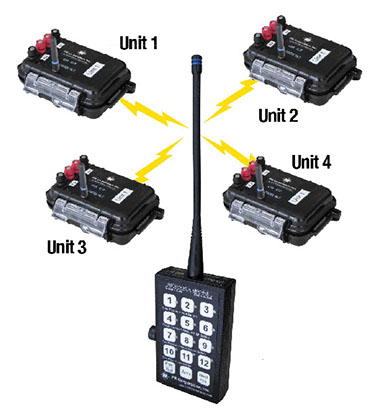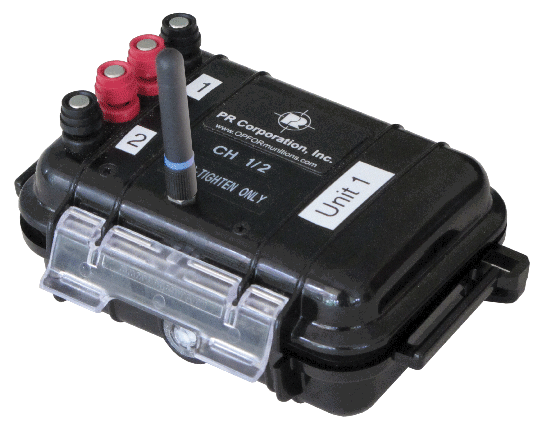 Hand-held
Transmitter,
1/2 mile
range
Fire up to 8 separate
shots from one location.
Expandable to 72 shots
with more receivers.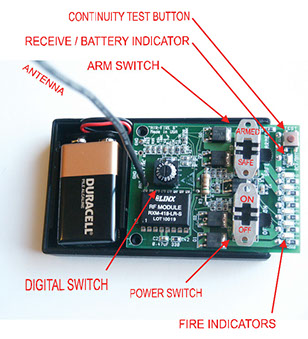 PR-PyroTM Deluxe Wireless Detonator Kit
Model Number: PR-Pyro
TM
PR-DWD
A. 6-Shot Receiver, with internal antenna
B. Hand-held Transmitter, 1/2 mile range
C. External Dipole Antenna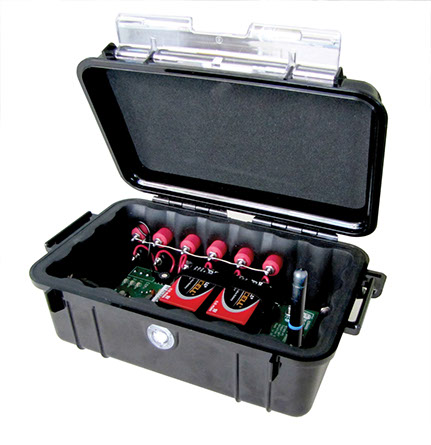 PR-Pyro
12-Shot Transmitter
(sold
separately)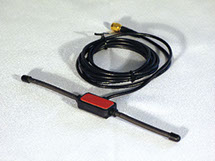 Six-circuit
remote
control
detonator kit.
Six-foot External Dipole Antenna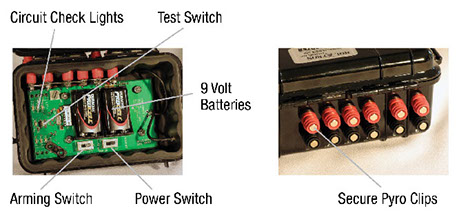 Tough,
weather-
resistant
case
PR-PyroTM Military Spec Detonator Box
Model Number: PR-Pyro
TM
PR-HB15
• Output: 160 volts @ 2 joules
• Dimensions: 3" x 5" x 1.5"
• Power source: 9 volt alkaline battery
• Mil Spec construction
• Capacitative discharge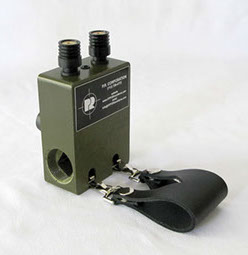 Place Order / Request Info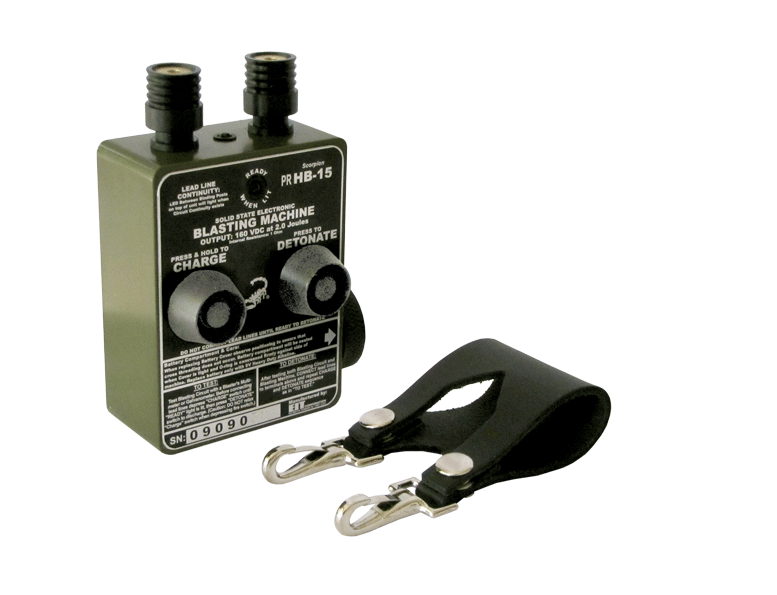 Heavy Duty Pyro Clip Connectors
Charge and Fire button
Protection Rings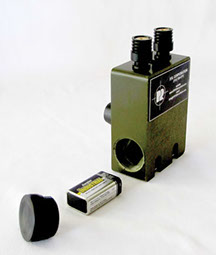 PR-PyroTM Fuse Wire Coils, 50m, 100m, 200m
Place Order / Request Info
Model Numbers:
PR-Pyro
TM
PR-FW-50
PR-Pyro
TM
PR-FW-100
PR-Pyro
TM
PR-FW-200
NSN 6145-01-587-6267
• Solid dual-strand copper
• 23 guage wire
• Resistance: 50 m - 7 ohm
100 m - 13 ohm
200 m - 28 ohm
• Lubricant coated
• Insulated
• Shunted ends
• Will spool out from vehicle at up to 20 mph
• Weight: 50 m - 0.75 lb.
100 m - 1.25 lb.
200 m - 2.75 lb.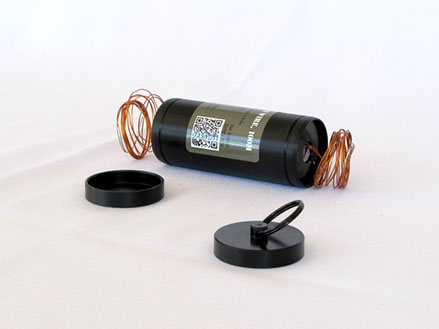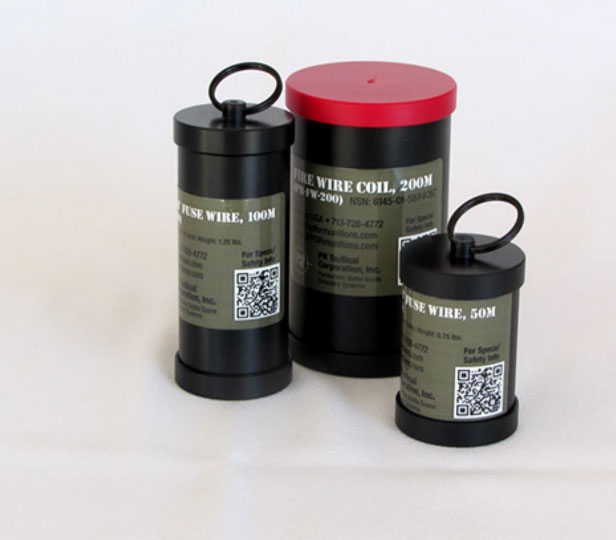 Our fuse wire coils are used by EOD units from all branches
of the U.S. Military. Rapid deployment. Combat tested and proven in Iraq & Afghanistan.

Easy Pull Ring at Charge End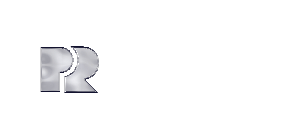 © 2014 Magnan-McFee Creative Services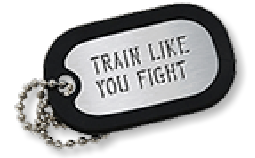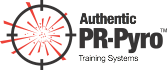 "PR-Pyro" is a trademark of PR Tactical Corporation

Magnan-McFee Creative Services